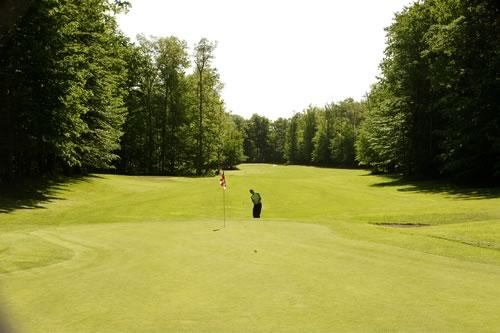 18 HOLES, PAR 72 - 6852 YARDS
RATING/SLOPE 73.5/139
In 1991, Lakeview Hills opened the North Course, and over time it has become a favorite of golfers. A maze of trees and ponds litter the rounds, creating a picturesque landscape for your afternoon golfing. By selecting one of our four sets of tees, you'll be able to customize the difficulty of the course as you see fit.
18 HOLES, PAR 72 - 6290 YARDS
RATING/SLOPE 70.1/119
Originally built in 1927, Lakeview Hills South Course has withstood the test of time. With spectacular views overlooking Lake Huron, Lakeview Hills South Course is well know for testing a golfer's short game. Subtle greens, water, bunkers, and trees build on a hilly terrain provide challenging hazards that test the finest of players.